PLMC is made up of dedicated women, men and/or families who :



- have been called to follow Jesus through a commitment in another
culture and/or country where they will create solidarity links and
where they will help make the Kingdom of God more visible;

- are sent elsewhere by their local Church to live an ecclesial
experience and thus help to build bridges between the two Christian
communities to which they belong;

- are invited, when they return to their own culture/country, to keep
their commitment by sharing their experience.




The challenge :



" Go therefore and make disciples of all nations ". Matthew 18:19


"It is not possible to take on the role of volunteers only on the wings of
enthusiasm. This service calls for the spirit of poverty, the ability to work
without ostentation, discreet and cordial friendship, sacrifice, listening,
sensitivity to cultural and spiritual values, discernment and the witness of
a truly Christian life… John Paul II


" You have redeemed us, O Lord, in your blood
out of every tribe and tongue and people and nations. " Rev 5: 9-10



Mission needs :



No talent too humble or too high for the service of God.


Teachers, Pastoral workers, carpenters, farmers, electricians,
occupational/physical therapists, computer/administrative, office workers,
school hostel supervisors, mechanics, etc.



Requirements :



- Individuals or married couples;

- Age 21 and over;

- Vocational /Professional training;

- Physical/mental and emotional health.




Agreement :



Contract agreement with 1 to 3 years commitment.

Sponsors of PLMC are always needed. Your donation is a vital help to our
program. Why not send in a donation today? We depend on your help!

Back to Lay Missionary Info Page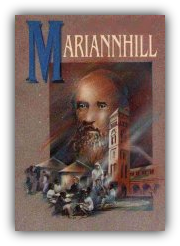 Our mission field is the kingdom of
God and that has no boundaries.
----- Abbot Francis Pfanner



Pfanner Lay Mission Companions (PLMC) established in 1996
by the Congregation of the Mariannhill Missionaries (CMM)
and the Missionary Sisters of the Precious Blood (CPS).