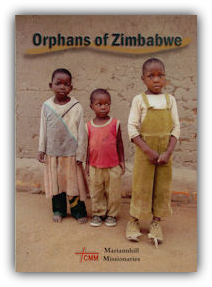 Food for Starving Children Update


---
Update March 2017

Food for Hungry Children


In July 2016 Archbishop Alex Thomas of Bulawayo, Zimbabwe, sent us a report of the weather and economic conditions in that country, and they show that people there are poor and their children are hungry. This is what was reported:
"The political and economic situation is not that good. Due to the erratic rainfall pattern, many people in rural areas do not realize [enough] agricultural produce to sustain themselves. The economic hardships have also taken their toll, affecting both rural and urban dwellers so much that some families have only one meal per day. In order to nourish school pupils and sustain their attention span, the archbishop has obtained funds for supplementary feeding [of these children]."
At the end of August the archbishop wrote: "Our third and final school term for this year begins next week. The food situation is quite bad. The school feeding program has greatly helped the pupils to reach schools and concentrate on studies." The beneficiaries of this supplementary feeding program are the pupils in eight diocesan primary schools and one secondary school.

In February 2017 the archbishop sent another e-mail requesting further help. "Greetings and prayerful wishes to you. I hope you are keeping well. We have started 2017 well. Luckily so far we have a rather good sign of rains. If this continues we may be relieved of food shortage at least to an extent. But it will take a long time for crops to be realised. And there is always the danger of rains stopping before crops are ready.
Our school feeding programme is going on well. However we still need to purchase a new supply of food for this semester which just started."


Your donations to this appeal have sustained the archbishop's feeding program for several years already. May God reward you for them. The program continues year after year and needs financial support. You may contribute to it again by sending your donation to LEAVES, PO Box 87, Dearborn, MI 48121-0087. Mark the donation: HUNGRY CHILDREN.